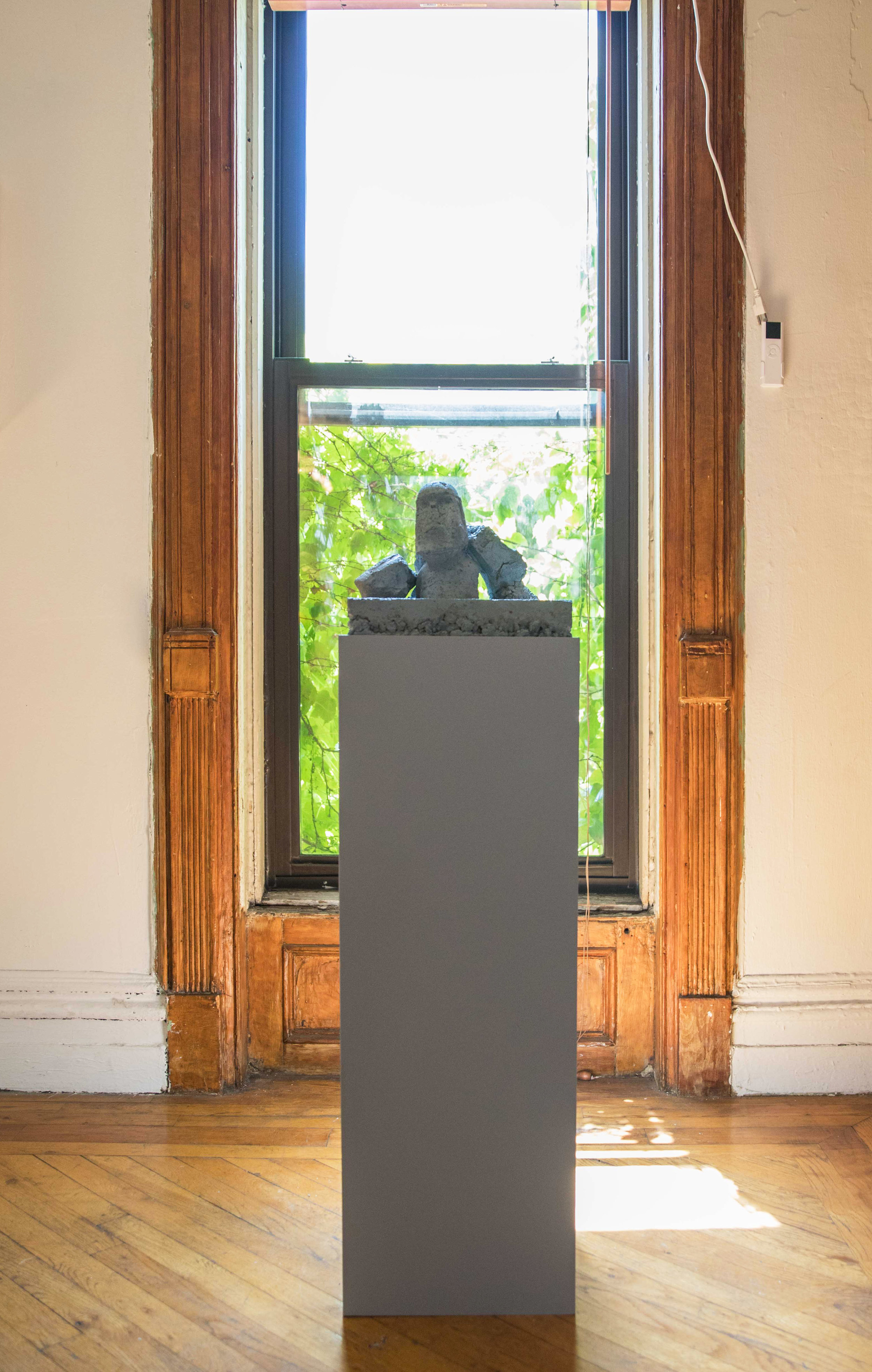 SIYUAN TAN (b. 1984, Fuxin, Liaoning Province, China)
Tan earned his B.F.A. in Sculpture from Luxun Academy of Fine Arts, Shenyang, China and M.F.A. in Sculpture from Savannah College of Art and Design. Now he works as an artist in Detroit. Tan previously worked at ID3 Group as Sculpture Studio Manager, and now has a daytime job as a Q Studio Clay Modeler at Ford Motor Company. The various working experiences have exposed him to a variety of materials for art and industrial fabrication, which thus led to his usage of media like spray paint in his paintings and sculptures. Tan has participated in group exhibitions internationally including Beijing, China; Rome, Italy; Landshut, Germany; Aveiro, Portugal; New York and Atlanta, U.S.A. Recent exhibitions include 4th Wall Power, Time Museum, Beijing (2019); KUNST IM DIALOGUE / Migration, stichting White Cube Global Village, Landshut, Germany (2018); SABA IV, Delaware Contemporary Museum, Wilmington (2018) and Tan Siyuan: How Much I Love You, Trios Gallery, Atlanta (2017). Face Off is Tan's first solo exhibition in New York.
Tan's work utilizes tangible media and forms to explore tensions between two coexisting but "opposing" spaces. The idea is derived from both Tan's cultural and academic background. Tan was raised in Liaoning Province, Northeast China, which is famous for its coal mining industry. Tan's experience growing up, including childhood memories of a deceased parent's spirit, made him aware of the imaginative space that co-exists, intertwines, and sometimes conflicts with the physical space he occupies. His practice as a sculptor further deepened his understanding of these two spaces, which the artist describes as a virtual, "nihilistic space" that transforms into the visible—the physical and concrete form that arises during the process of making molds. Through this experience, Tan found that the ensemble of tangible forms bore a vivid resemblance to the abstract relationships between virtual and physical spaces or, in a broader sense, between two confrontational forces.
谈思远(b. 1984, 中国辽宁)
谈思远毕业于鲁迅美术学院雕塑专业和萨凡纳艺术与设计学院雕塑专业,分别取得艺术学士和艺术硕士。现工作和生活于底特律。在福特汽车担任模型师的工作经历使谈思远接触到了各种用于艺术搭建和工业制作的材料,也将他的创作媒材拓展到包含手喷漆等工业材料在内的更宽泛领域。谈思远的作品曾在国内外广泛展览,作品足迹遍布中国北京、意大利罗马、德国兰茨胡特、葡萄牙阿威罗、美国纽约和亚特兰大。过往展览包括:墙势力-第四届墙报艺术家展,北京时代美术馆,中国北京(2019);我有多么爱你,三重奏画廊,亚特兰大(2018);对话中艺术 /移民,白立方国际艺术村项目,兰茨胡特,德国(2018)和SABA IV,特拉华当代美术馆,威尔明顿(2018)。"单挑"是他在纽约的首次个展。
谈思远的作品记录了他对两个平行对抗空间的探索。这一想法来源于他的成长经历。艺术家生长的能源城市是由地上城市和地下工厂组成,在经历亲人的病逝,以及美院雕塑系五年的学习,都让他对真实与虚无的关系有了更深入的理解。从怀疑到发现,再到如何与之相处。他的作品始终在解释两个并存空间的关系。通过对它们的复制、破坏、解构,去探讨人类社会与虚拟世界的交叉,空间的公共领域,网络新殖民,以及速食新闻与日常生活审美化等问题。